Junior Member
Join Date: May 2010
Location: Montreal
Posts: 1
Missfire P0300
---
Hey guys,
Chev Cobalt SS 2006
59000 miles
so here is the problem, while driving on the interstate the car started having a serious misfire. we pulled in a autozone in order to get the codes pulled from the computer since the SES light was blinking.
The codes were a p0303 thats indicated a misfire in cylinder no 3.
We looked on the web and found a TSB that indicated that these models can have a harness rub and short to ground, however we preformed the procedure and no lines were damaged and shorted to ground.
We pulled the plugs and found our first clue at the problem.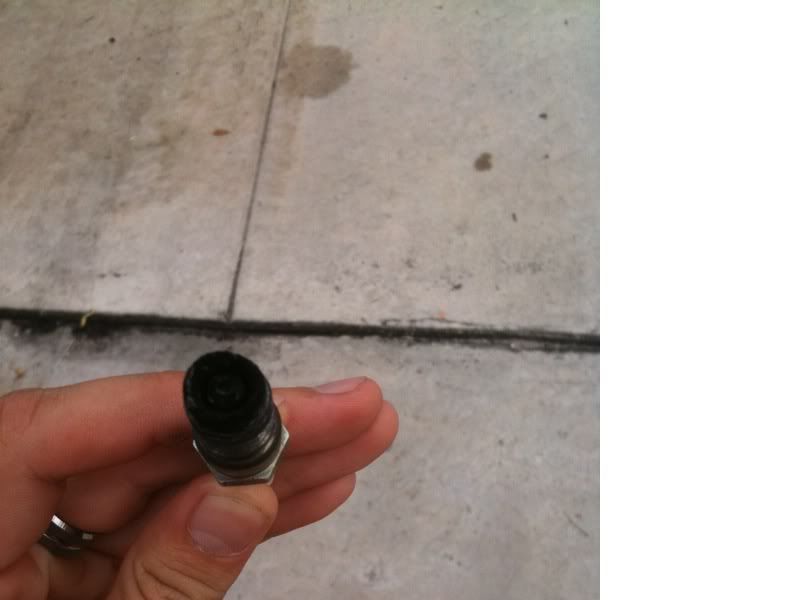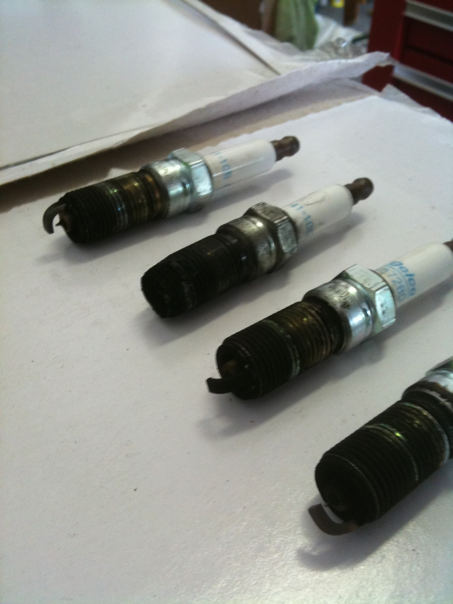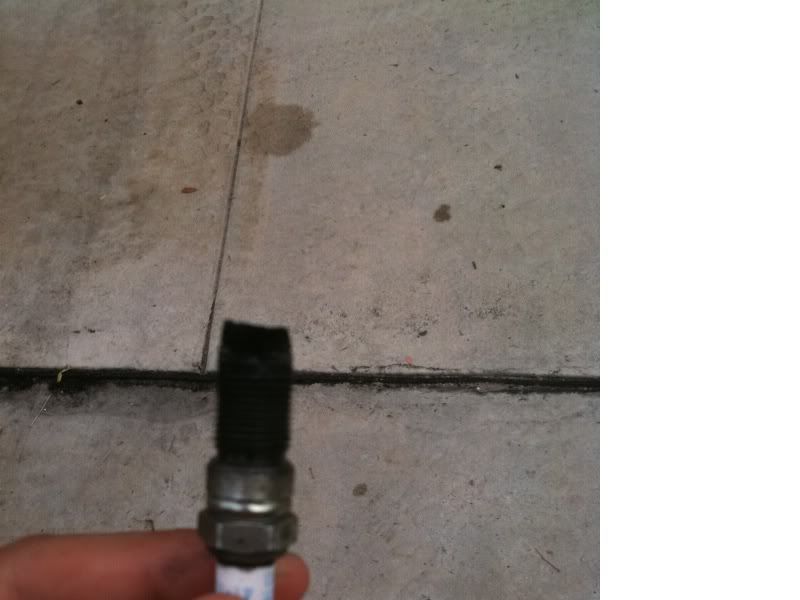 As you can see the plug in no 3 cylinder was completely shot.
We replaced the plugs with champion 9001 iridiums. The plugs were shorter that the gm plugs witch is weird, but the clerch at the store assured us it was the correct plug for the model.
after replaceing the pugs and the no 3 coilpack the problem still persist. in fact we checked the sparks and all 4 coil provide spark to the plugs.
When we looked with a flashlight we could see that there was raw fuel in the cylinder no 3.
So what could be causeing a no combustion situation at this point?
---
Last edited by Alexduty; 05-01-2010 at

12:26 PM

. Reason: additional details
lets hope that the missing piece of the plug didn't cause piston damage.. sorta sounds like it did...
---
...

To view links or images in signatures your post count must be 10 or greater. You currently have 0 posts.

the Bop that never Stopped...
Chantilly Lace - The Rolling Rockabilly Jukebox..

Well I would think the plug would have burned up slowly until it reached it's point now. What I think a problem could be that the plug didn't fire for so long that gas just dumps in and just eats the oil barrier around the piston doing damage to the cylinder wall. Hopefully not but I know some cars can stop injector pulse to the misfiring cylinder. What I would do is if it just miss fires sometimes take it on the high way at a cruising speed and just let the engine get more oil to that spot
---
09 SS cobalt black
Halos and 8000k head lights and fog lights
35% tints all the way round
Hahn CAI, Charge pipes, Catted Down Pipe.
GMST1 now Trifecta switchable tune 2011 spring
8000k lights all the way round

My 09 Chevy cobalt SS =16k
10 WRX STI = 33k
I can make my car RWD or AWD and also drop a Turbo for the amount of difference in prices.
Similar Threads
Thread
Thread Starter
Forum
Replies
Last Post
p0300 code

pontnewynyddboy

Problems/Dealer Service

3

03-30-2010

07:38 PM

cobalt missfire

redneck

Problems/Dealer Service

2

10-17-2005

09:17 PM

ss missfire

redneck

Problems/Dealer Service

5

06-08-2005

09:13 PM