Join Date: Jan 2005
Posts: 895
My new addition
---
Well I just got a new addition to my family. Here is our newest baby boy Kaysir. I got him for my wife last night. i go and pick him up from my sister tongiht down in Gulf Shores. His mother looks to have boxer/pit bull in her. Not sure what the dad is but the pups look to have a bit of Shepard in them maybe. Cute little pups. Mine is the tan one obviously. The black one is one of his brother and is the runt heh. They are 8 weeks old.
Join Date: Jun 2005
Posts: 64
Very cute looking pup, congrats.
Join Date: Jan 2005
Posts: 895
Thanks man! I can't wait to go scoop him up tonight. This is the only way I've been able to look at him for over 24 hours
. C'mon 4:00!!
Join Date: Apr 2005
Posts: 309
I love puppies. My puppy was super cute..now she is fat and ugly...stupid active dogs that we don't have time for....lol. Oh well, she is lovable.

Enjoy them puppies, they are so cute.
Join Date: Jan 2005
Posts: 895
Here are some recent pics from this weekend and last night. Last night was crazy. He would see his reflection and just start balling and crying because he thought it was one of his brothers I'm guessing. He was a trooper though and pulled through it. He is very smart and has already learned a good bit. He is picking up house training very good! A lot better than he did when his brother was around him distracting him.
His first night at home with us and his first night all by himself with no brother ....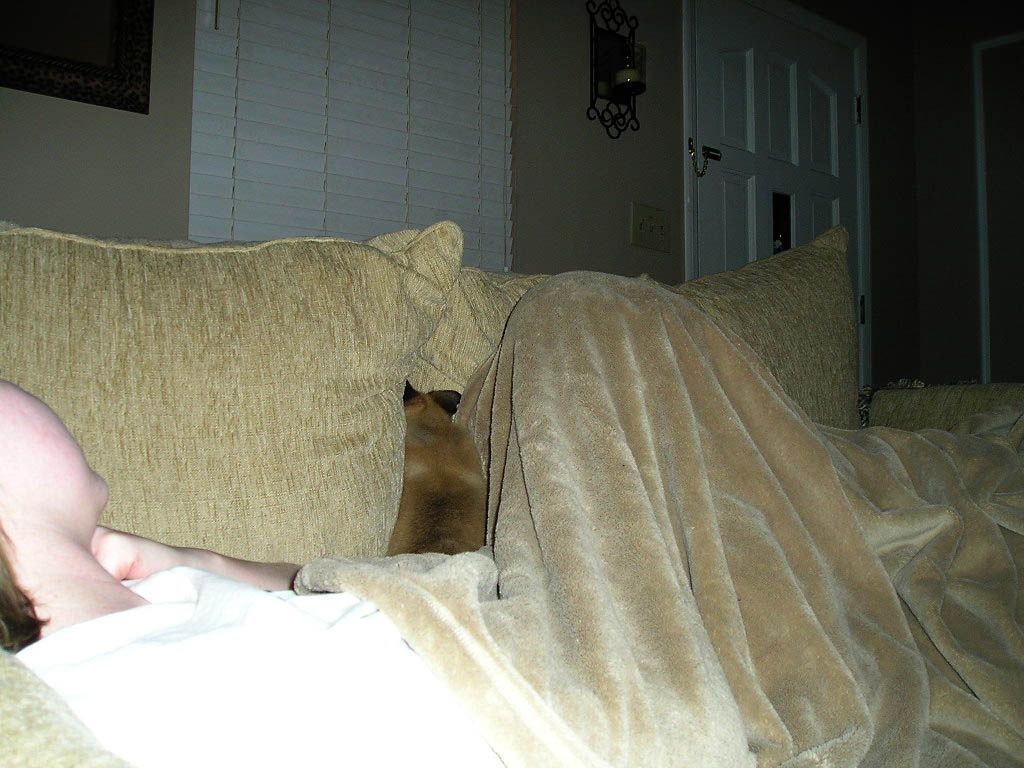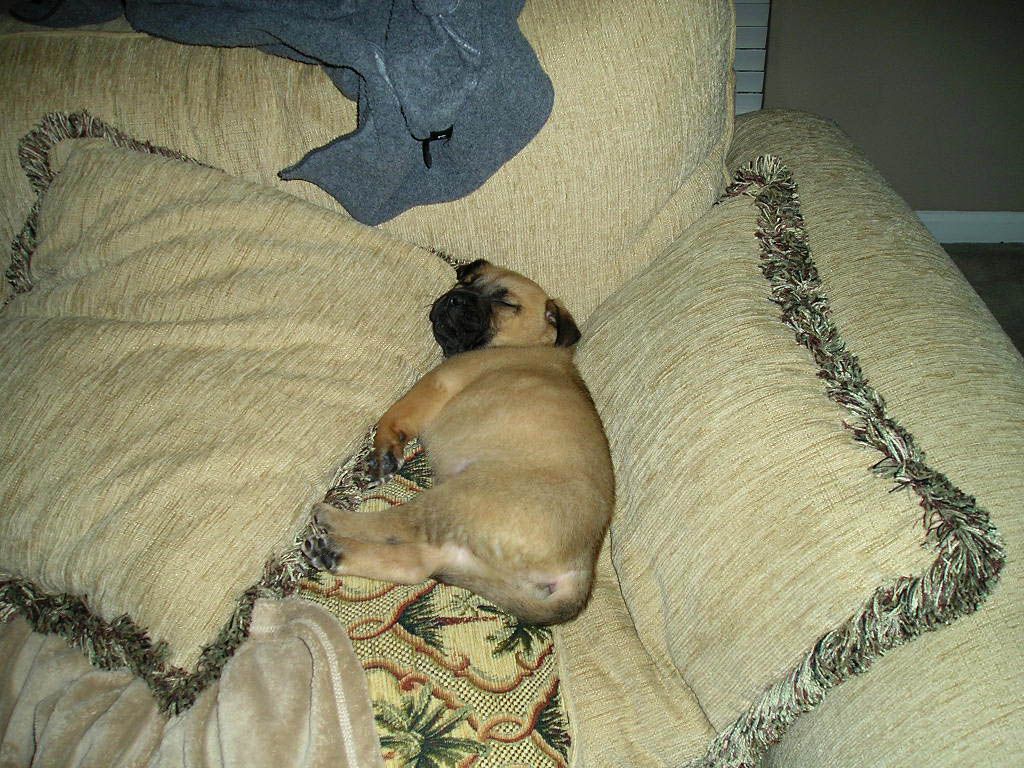 Here are some pics with his brother over the weekend...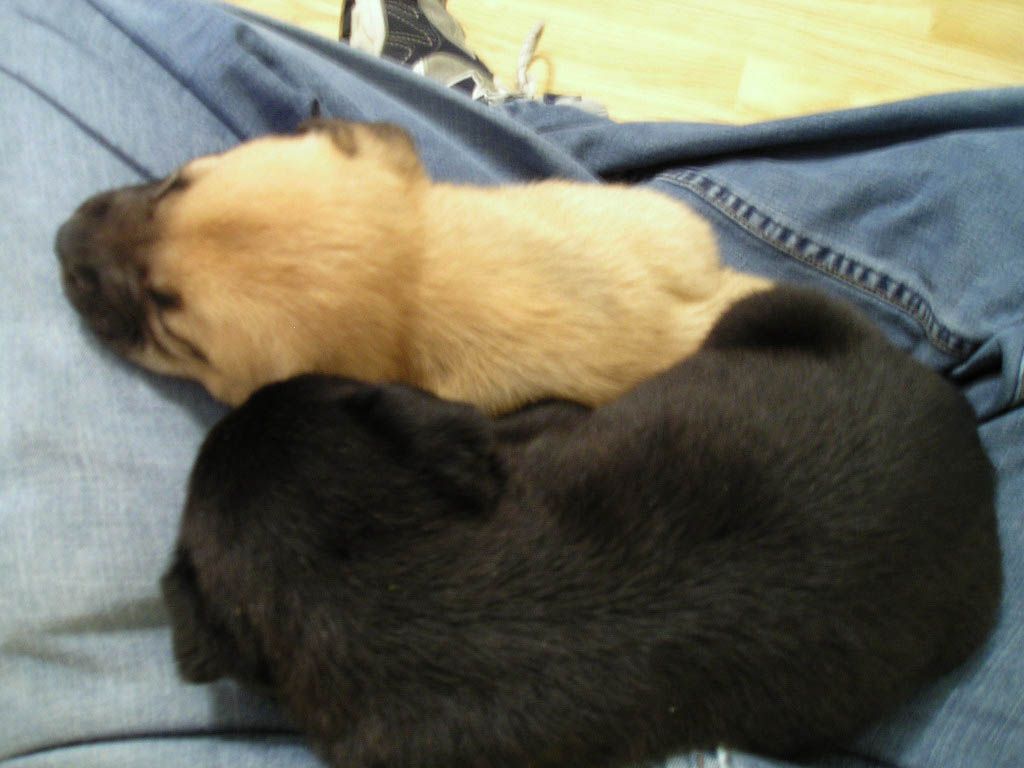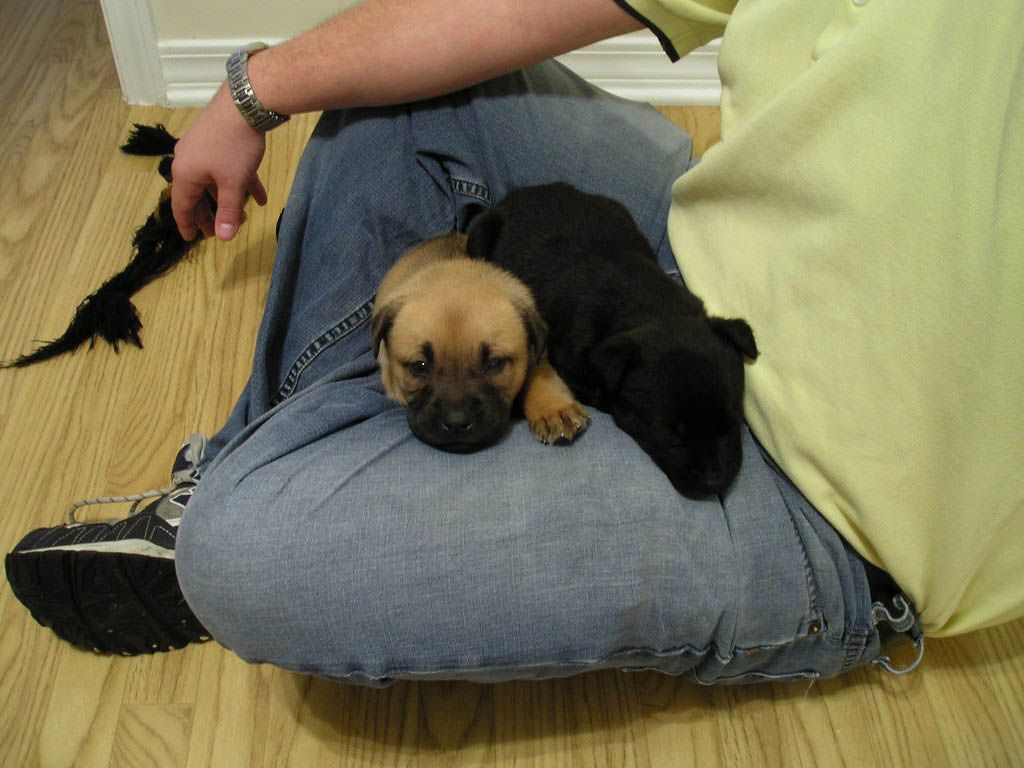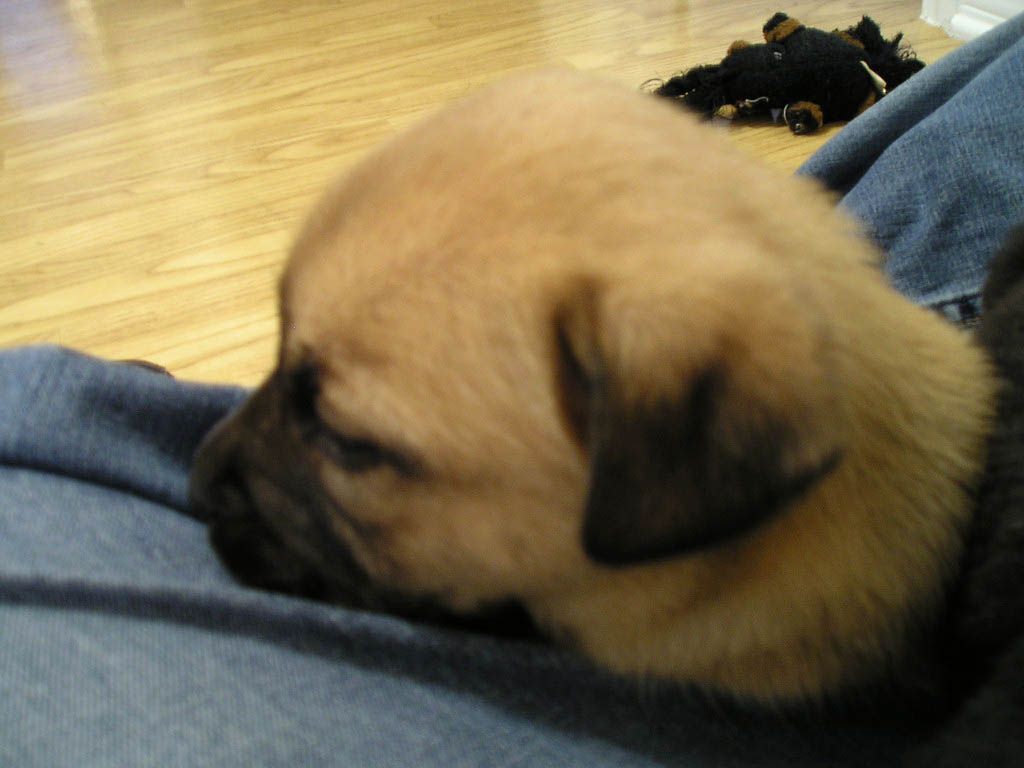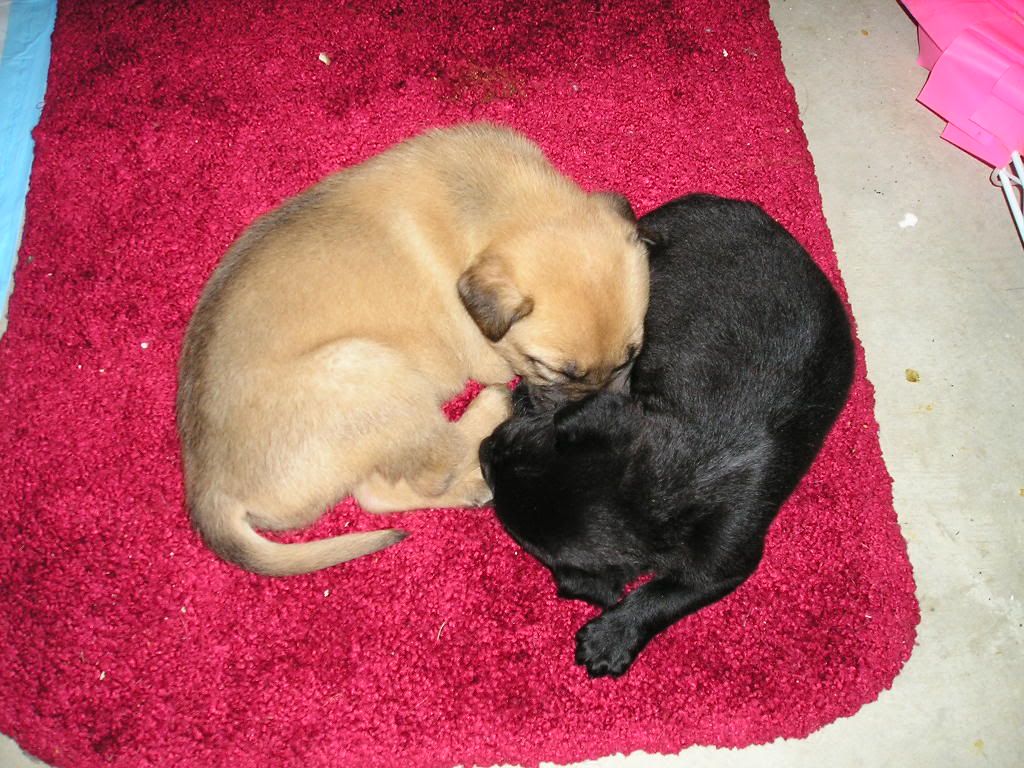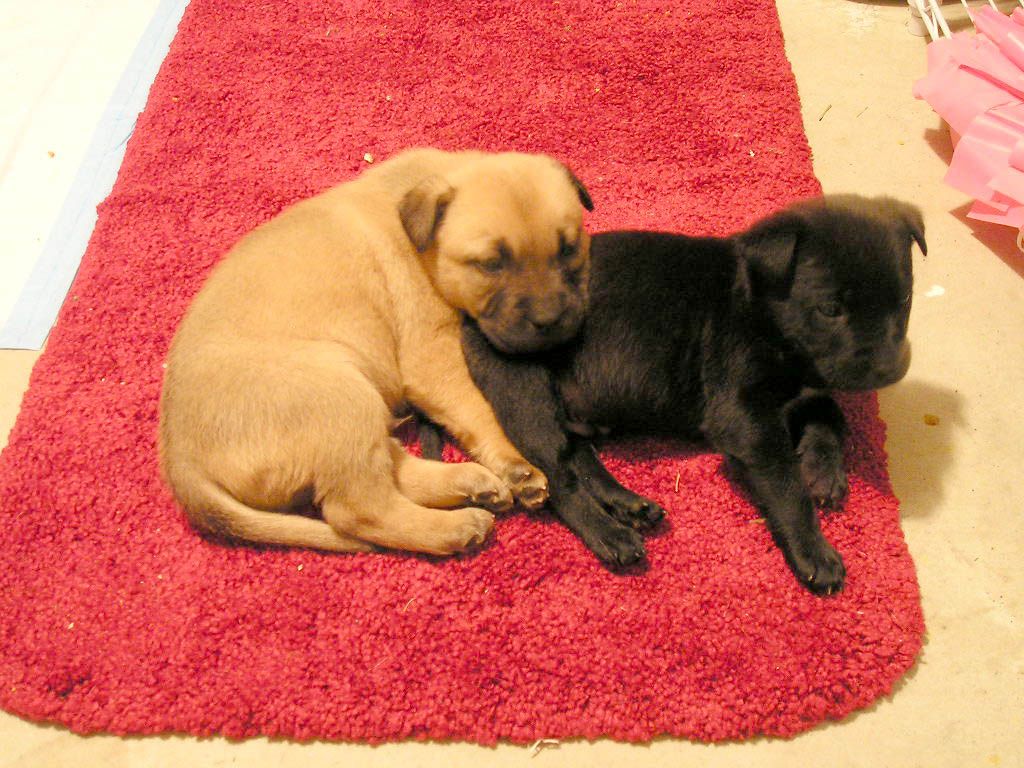 Here are some pics of my sisters' boxer Jade and one of her many cats Bailey...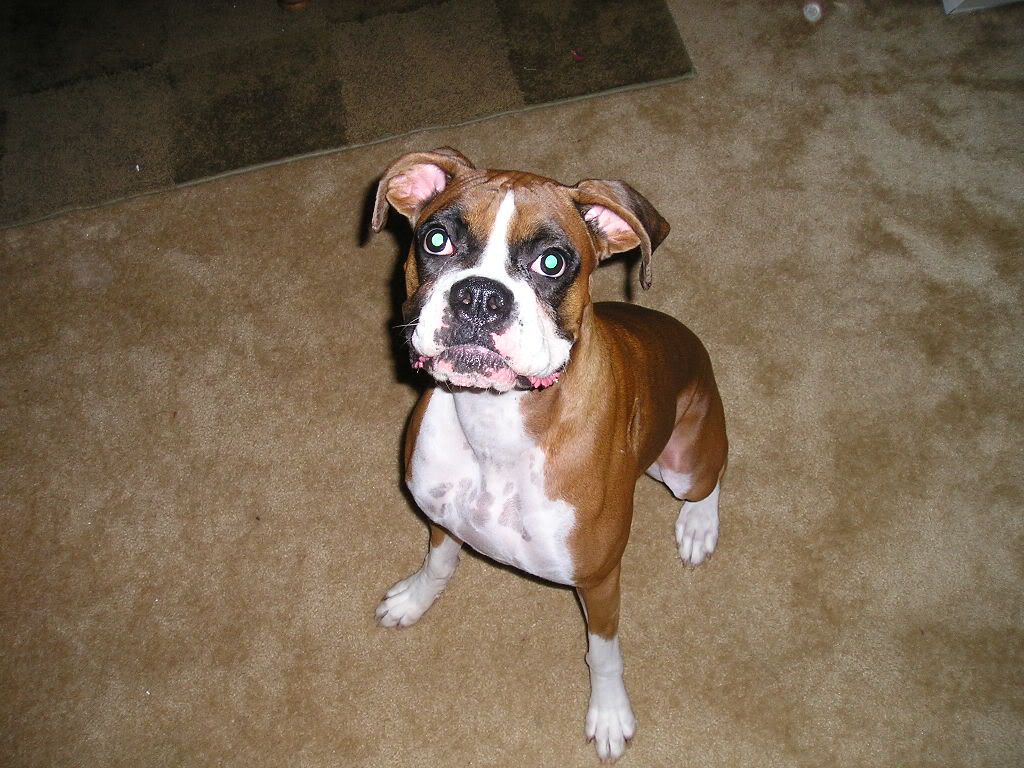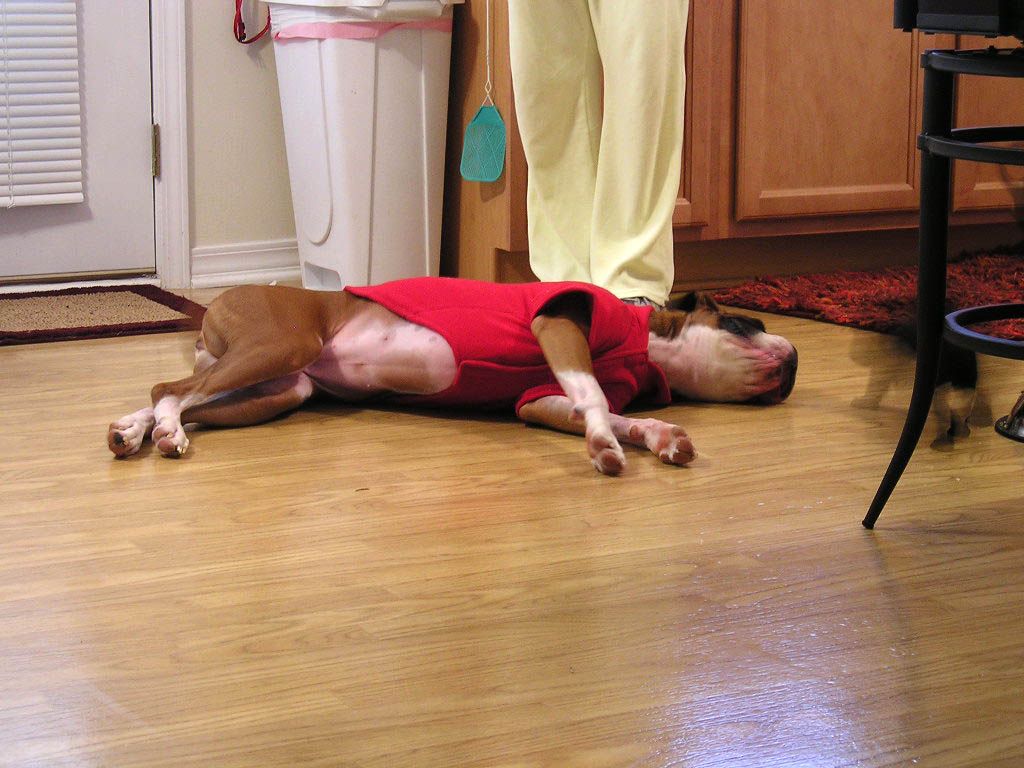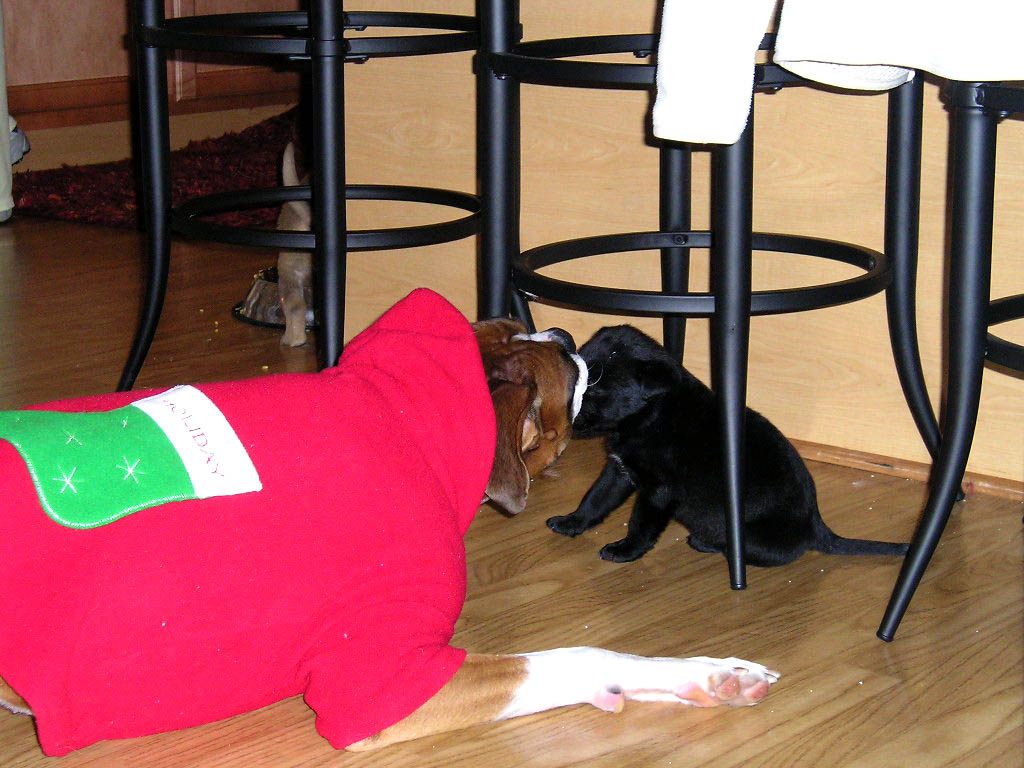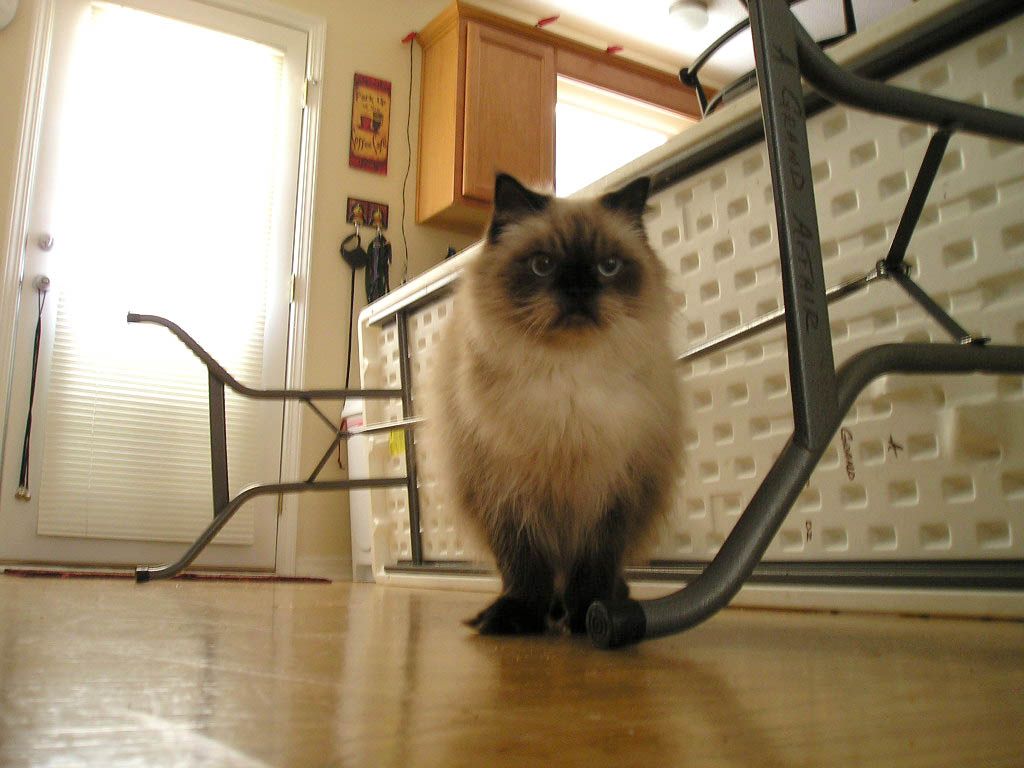 Join Date: Apr 2005
Posts: 309
Hehe, puppies sleep funny. My dog hates to be rolled onto her back, then she'll walk away lay down, roll onto her back, strech her feet to the sky and go to sleep.
She also puts her head on pillows and sleeps as if she is a person.