Join Date: May 2008
Posts: 195
Fun racin' on the Ice!
---
Lil racin' fun on the lake in Winona in MINNESOTA, my buds and me do this bout every other sat. most fun I've ever had, prob get goin bout 40-45 mph. I'm in all black, on the black and red Banshee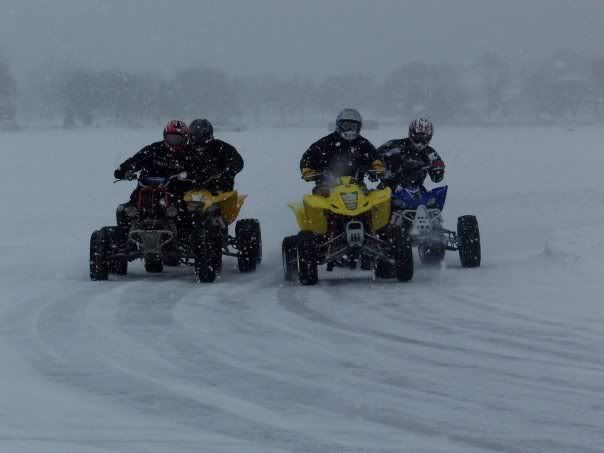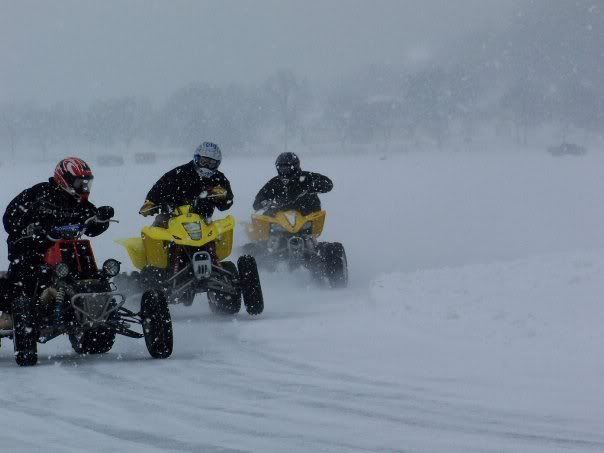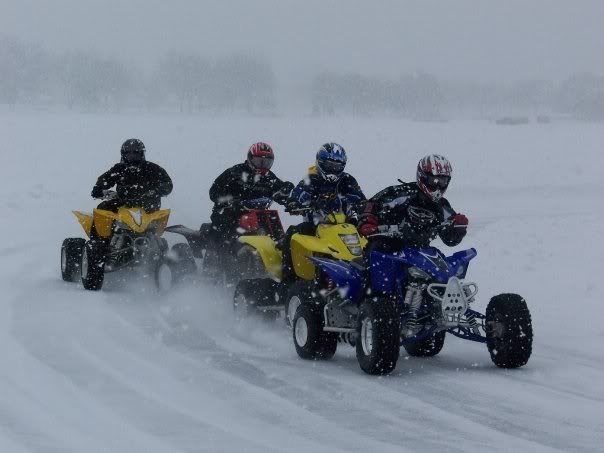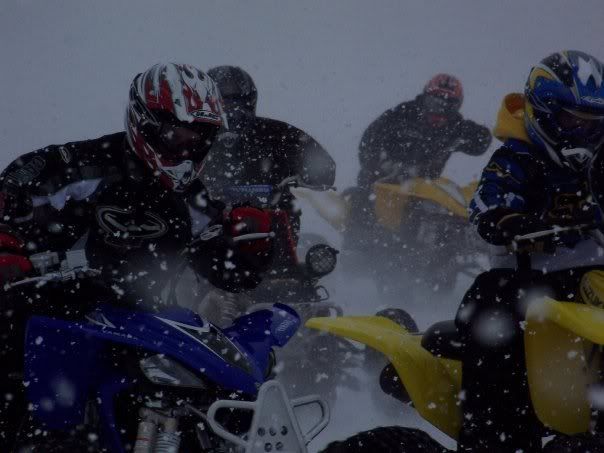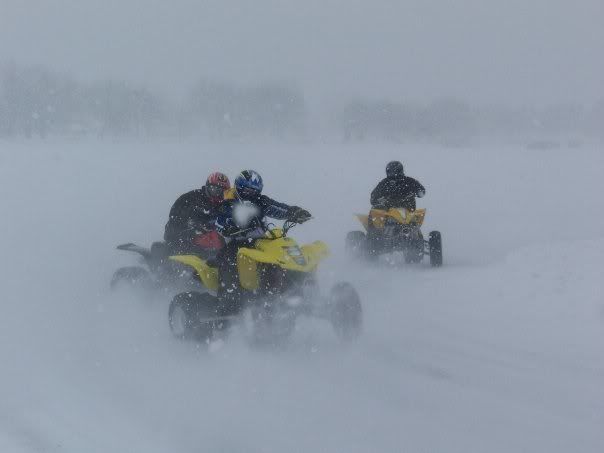 ---
Last edited by molitor07; 01-17-2009 at

08:05 PM

.
Join Date: Dec 2008
Posts: 66
When i seen the title i thought i was going to see cars racing on the ice i was like WTF who would race cars on the ice... That looks fun dude we do that with snowmobiles lol
that looks fun, minus the snow lol


I recently picked up a raptor 700. I love that thing. Wanna take it out to the dunes one of these days.

Have anything done to your banshee?
---

To view links or images in signatures your post count must be 10 or greater. You currently have 0 posts.

Join Date: May 2008
Posts: 195
the guy that had it before flat track raced it and ice raced it, so there are mods up the @$$ lol, and when i was younger there were car races on the ice every year