Join Date: May 2005
Posts: 273
I love em! (56k be warned!)
---
Had my wheels powder coated Gloss Black, they came out fantastic and will look very agressive one the car is lowered and tinted! Making custom center caps next week at my shop to be powdercoated as well. Anyway.......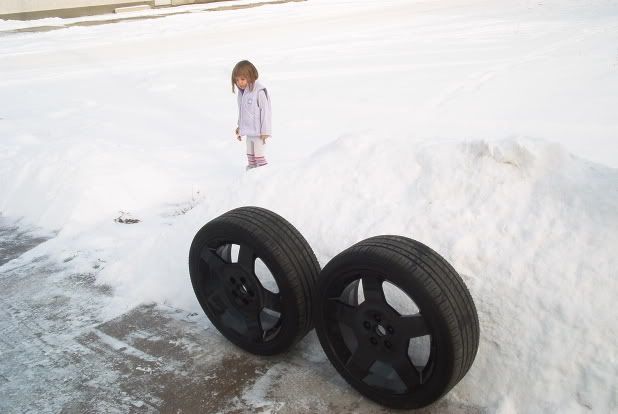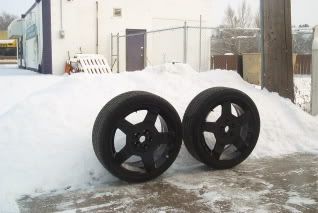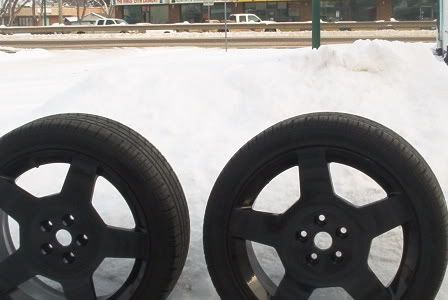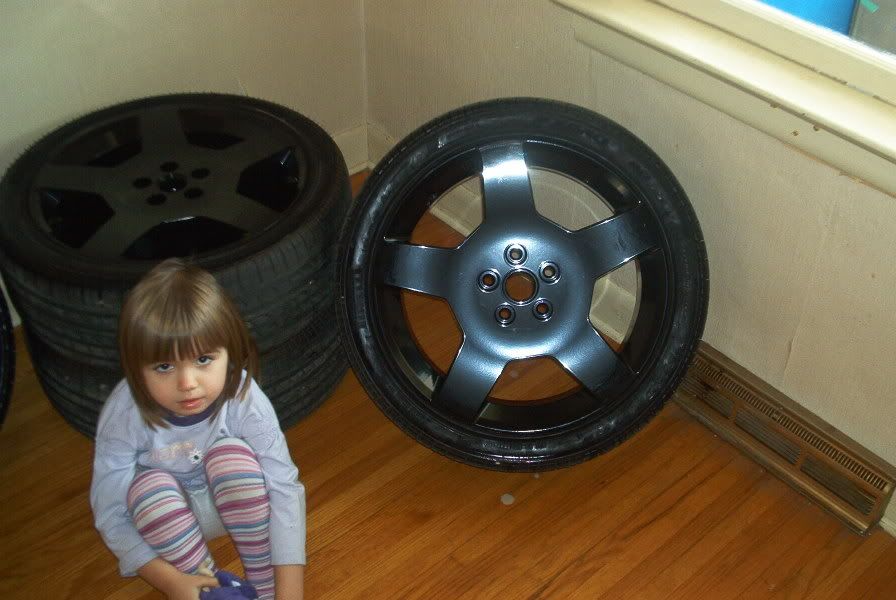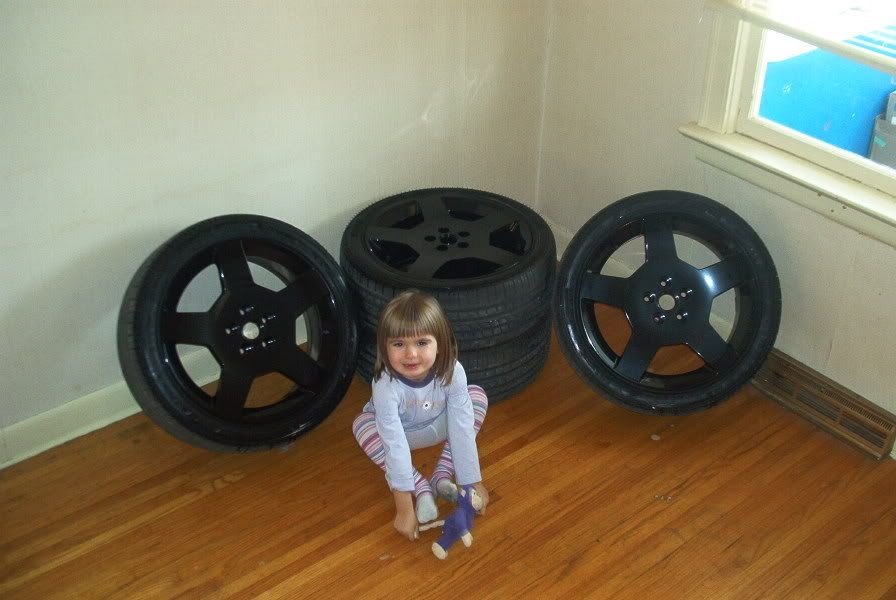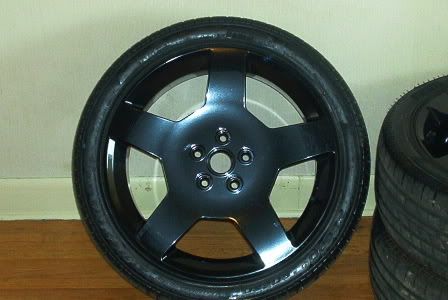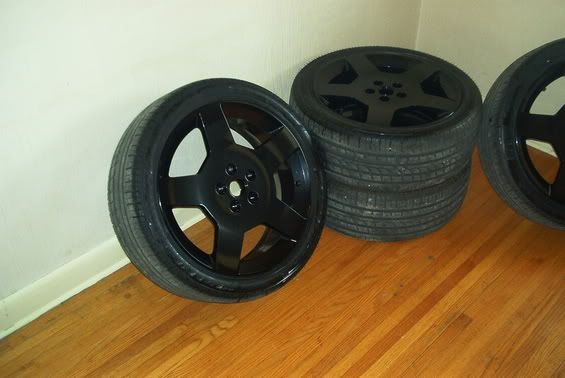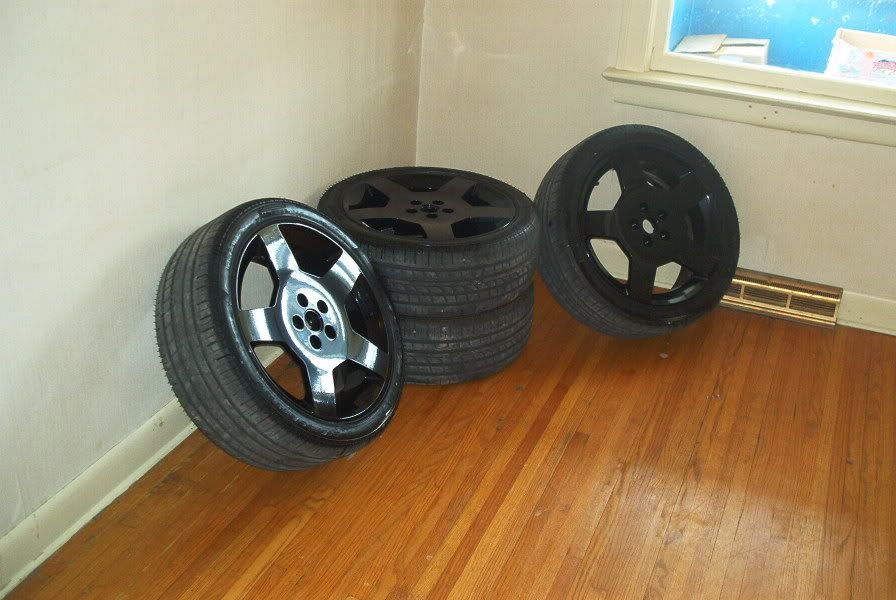 Join Date: Dec 2005
Posts: 192
Fuckin A!!! I wanna get some blac 5-star rims with a polished or chrome lip. I think they would look sick on my 06 Black SS. Those rims dont look too bad. I wanna see em on your car tho....some would should do a photoshop.
Join Date: Oct 2005
Posts: 671
Those rims are scaring your daughter
how much did you pay to get those powdercoated?
---

To view links or images in signatures your post count must be 10 or greater. You currently have 0 posts.


custom valve tap
Join Date: May 2005
Posts: 273
$75/wheel. Stripped all the wheels old paint and media blasted them. Several trips thru the heat to ensure a good bonding. Just a small 2 man company. Young owner, was just pleased to get my business, they did a great job! They do ceramic coatings as well, had a bunch of headers hanging in their little shop!
Join Date: Sep 2005
Posts: 258
sorry i like the gunmetal finish
Join Date: May 2005
Posts: 273
I liked it as well, but I wanted something original/different. All opinions are cool everyone doesnt like everything everyone does!
Join Date: Jan 2005
Posts: 5,187
Wow i think they look great man, it looks like they did a good job can't wait to see them on the car.




Join Date: May 2005
Posts: 220
WOW...I LOVE them!!! I think that getting my wheels Super Mirror Black powdercoated would look awsome on my Black SS....And for only $75 a wheel.....you can't beat it!
Join Date: Oct 2005
Posts: 43
The black looks good, but you always need something to offset Black Wheels and tires. Together they will have a bland plain look to them.. I love the Gloss black rims with the chrome lip myself, but yeah man its different!