Join Date: Mar 2007
Posts: 47
well heres mine
---
same as alot of cobalt ss sc's but i am new so i figured i would post her up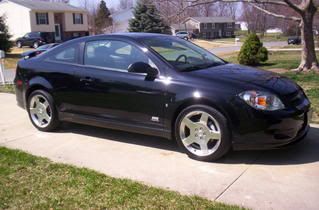 no mods yet i have only had it for like 5 days so heres a simple pic
Quote:
same as alot of cobalt ss sc's but i am new so i figured i would post her up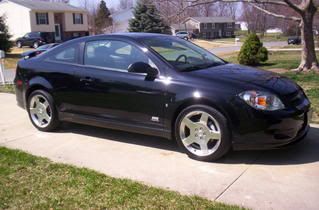 no mods yet i have only had it for like 5 days so heres a simple pic
Excellent.... I like black...
you will have fun with her...
---
...

To view links or images in signatures your post count must be 10 or greater. You currently have 0 posts.

the Bop that never Stopped...
Chantilly Lace - The Rolling Rockabilly Jukebox..

Join Date: Mar 2007
Posts: 47
yeah i like it already, i am not going to lie its mainly my wifes car. its ok with me because i got to pick a fun ass car to drive. i got my way so no reason to be ashamed here. lol. she wanted a damn equinox! so now i got an ss i drive on nights and weekends, its like a custody battle! lol,