Join Date: Apr 2006
Posts: 437
Just got HPTuned! Screenshots!
---
Got tuned today by 06blackg85ss. Mods are in my sig but i'm running Zex plugs now.
Here is the very first run and the final run.
Original Run:
3.9 Knock Retard
AFR 14.7
Last Run:
0.7 Knock Retard
AFR 11.6
*I also saw 16.69 psi @6,444rpm with this 2.9" pulley.
The first run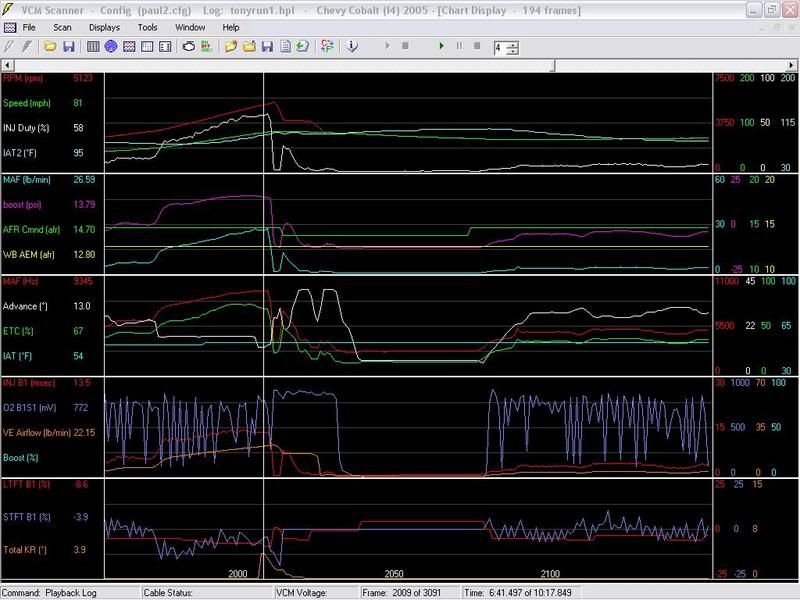 didnt like 18 deg of timing lol... also in need of some 60's
The final run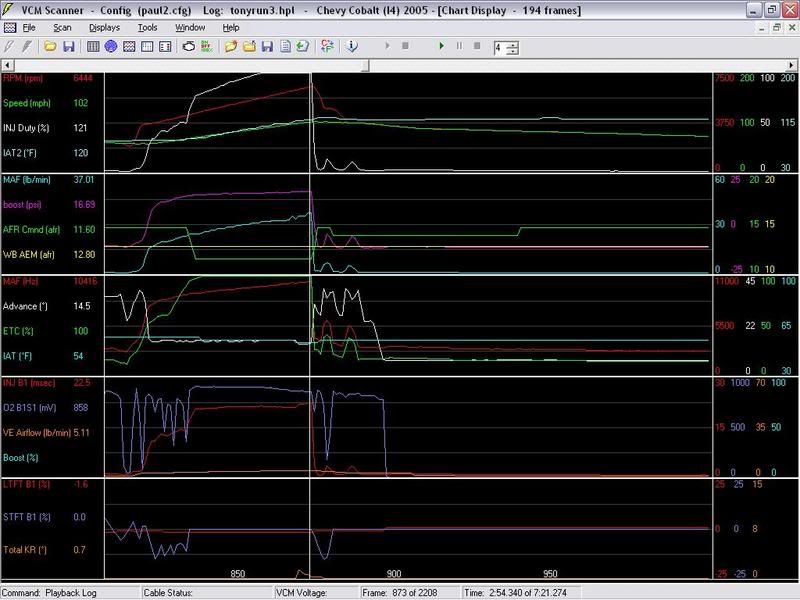 only a little kr .7 or so, but IDC is up over 120% so yeah... 60's
btw don't go by what the aem wb says... the aem wasn't hooked up that was just one of my PID's and for some reason always says 12.8 when nothing is connected.
Join Date: Mar 2007
Posts: 14
I like
---
where did you get the custom battery and engine cover with the SS enscriptions.....
Join Date: Jan 2007
Posts: 16
Holy shitballs! 14.7 AFR??? Glad you got that squared away!
Join Date: Jun 2006
Posts: 73
Your commanded AFR is NOT necessarily what your actual AFR is...the commanded is merely making computations based on your VE table and PE table, in addition to a couple other fuel adders.

You need to hook that WB up and log with IT to dial in your tune.

Needless to say, whatever adjustments were made were a step in the right direction...
Join Date: Feb 2007
Posts: 3
lookin good buddy! have fun with that. see it at dyno day...