Discussion Starter
•
#1
•
ok so when i was 18 i went and purchased a 2006 cobalt ss sc. it had 10,000 miles on it. later i found out my girl friend was pregnant. so i gave the car back to the dealer. then got the difference i lost on it as a personal loan from navy federal. i just paid that off and both my cars died in five days. a 2001 zx2 and a 93 cb7. was looking around and found this and i got it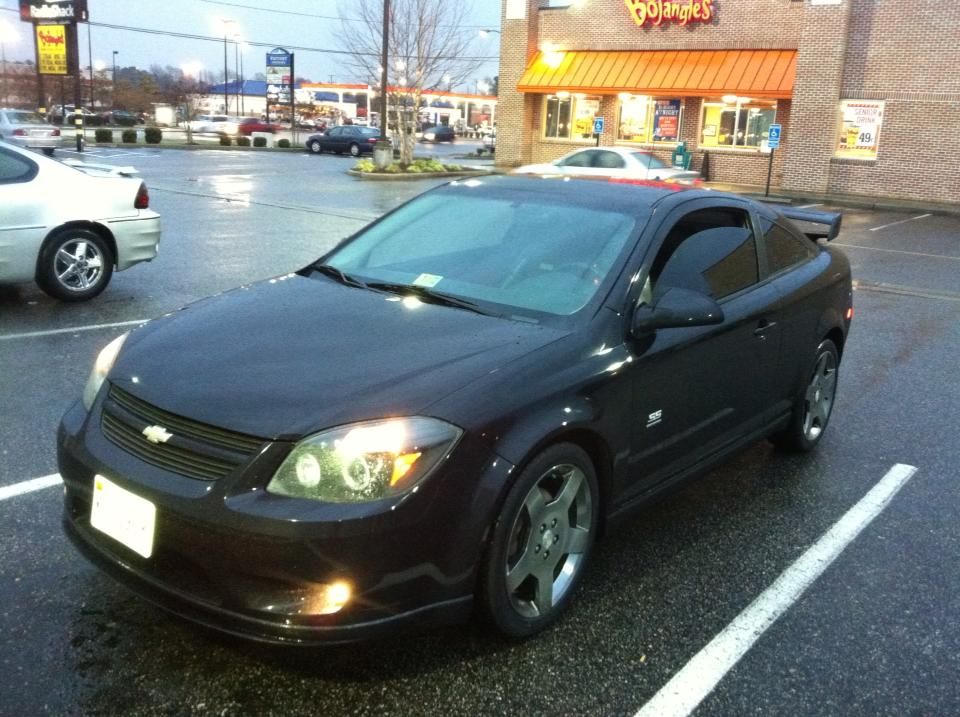 its a 2005 ss sc with 100k on it. tinted and with an aux input. so when on xm band channel zero i can play pandora etc on the car. it is pretty cool. these where just two pics on my way home. its raining and all now. already bought hid for the fogs off ebay. 6k 35 watts. it is awesome. only got a powertrain warranty because it had a clean carfax.
although when i pulled up to my apartment the abs light came on as i parked. i turned it off and when inside came out soon after and turned it on and the light was not on anymore. but i hope this isnt a problem and the car is solid. i am commited to it and cant afford any problems.
i did buy it from hall chevrolet in chesapeake and it was a piss poor experience. dont recommend them. pics and install pics for the hids and everything i do to it coming soon.