Discussion Starter
•
#1
•
Hello Everyone, tonight i FINALLY got around to painting my calipers!! (i'd had the kit since JUNE!!) And duringthe process, i thought i'd take a few pics and do a how-to, so here it is!
BTW: This is my first post w/ pics...so i hope i got it right!
Step 1) First, buy yourself a caliper painting kit. You can find them at wal-mart for like 20 bucks, i prefer/recomend the Duplicolor, but i have had similar results with the spray on stuff.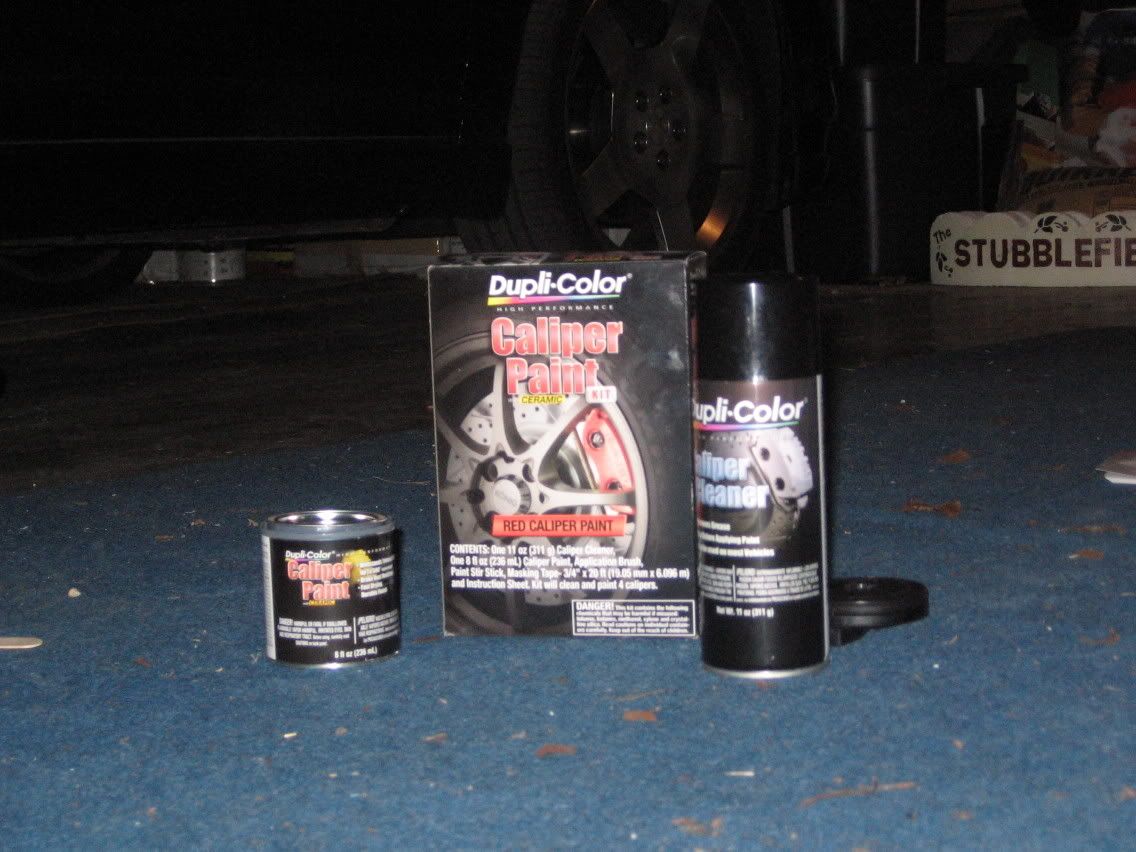 Step 2) Using a lug wrench, break the torque on all 5 lug nuts
Step 3) Next, get your jack out of the trunk of your car, and read the owner's manual on how to set it up. Also, line up the groove on your jack with the groove on your car.
lining up the grooves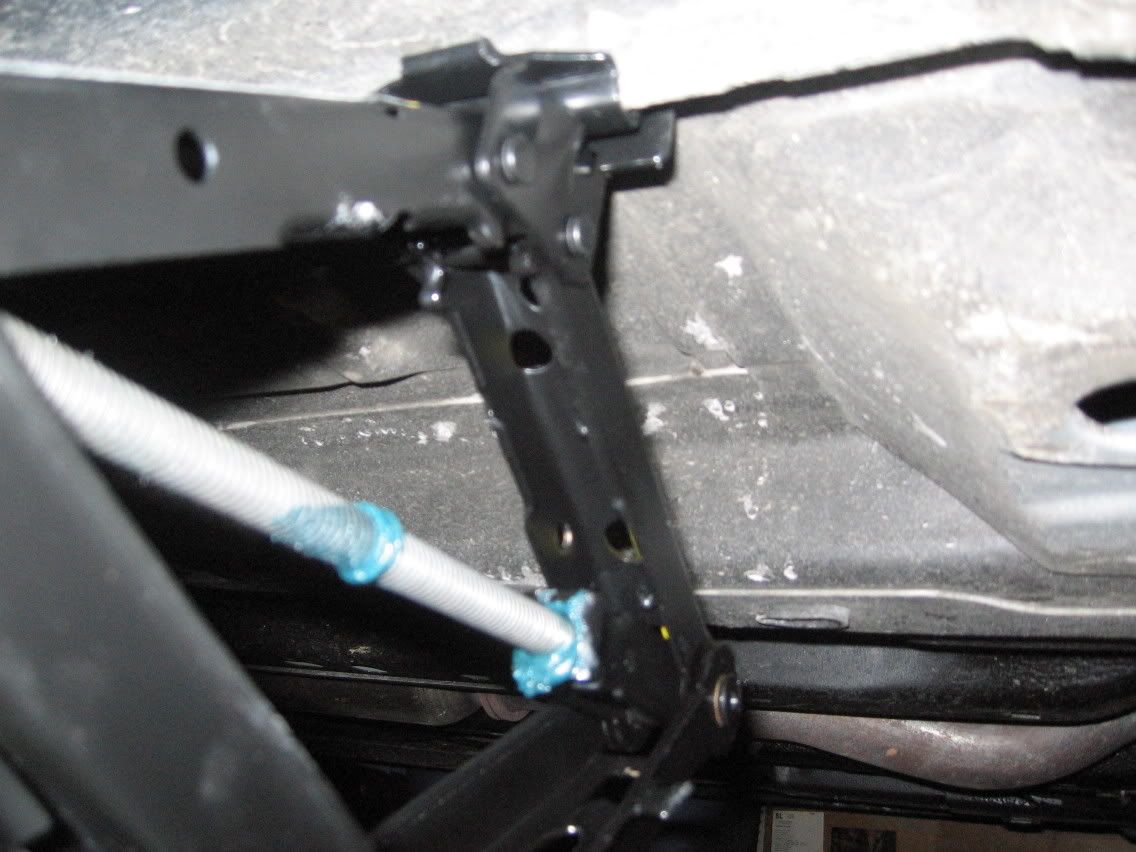 Step 4) Jack the car up high enough so the wheel can spin freely.
Step 5) loosen, and remove the lug nuts.
Step 6) Remove wheel to look like this.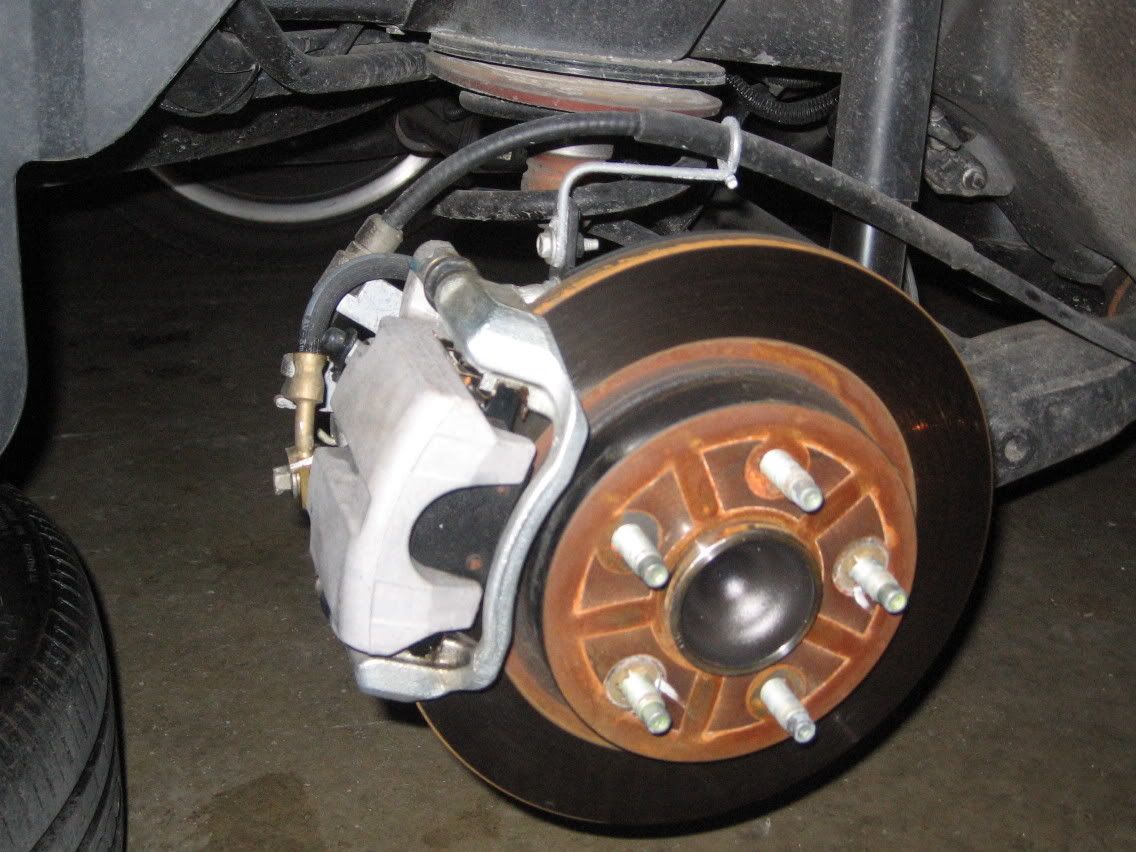 Step 7) Spray and scrub the caliper with a CLEAN toothbrush to remove grim.
Cleaner
Scrubing the caliper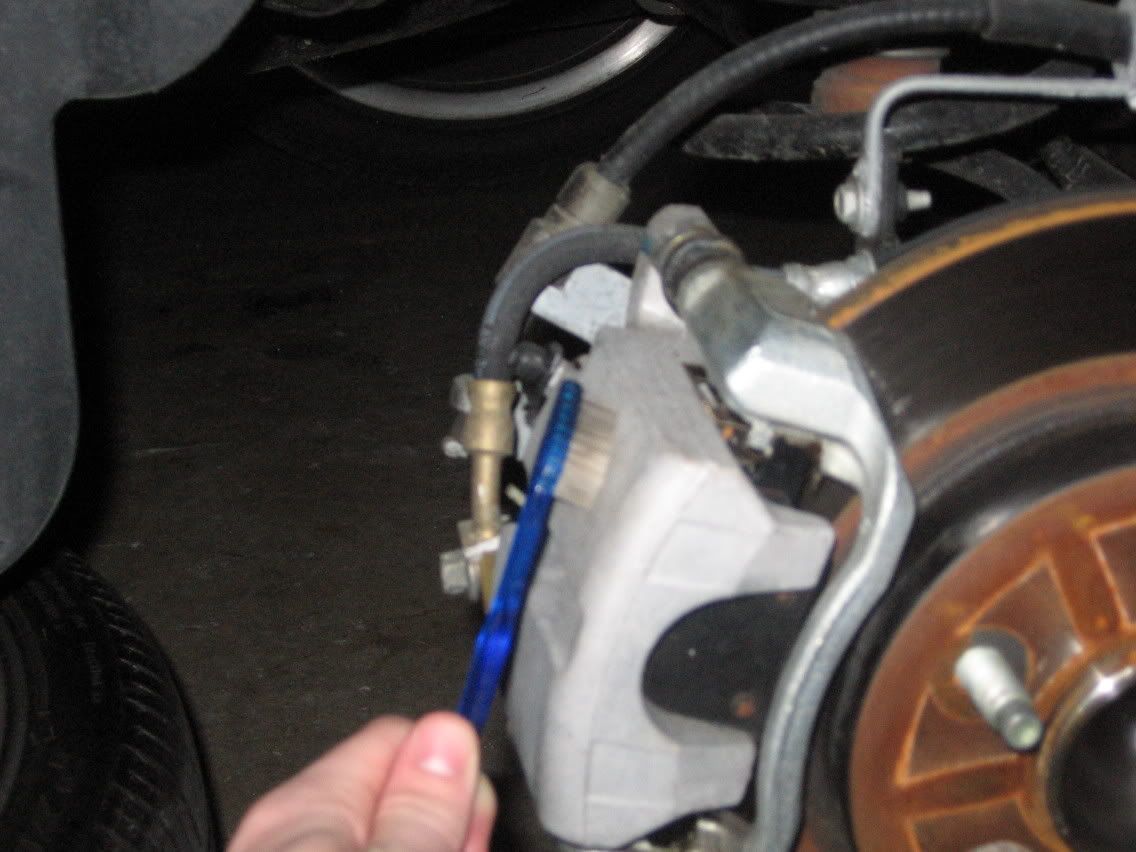 Step 8) Dry off the caliper with a clean, dry towel.
Step 8) Prepare the paint by mixing it.
Step 9) Apply paint to the caliper, if you want to make sure you don't get paint on anything, you can mask off the caliper, but i decided not to.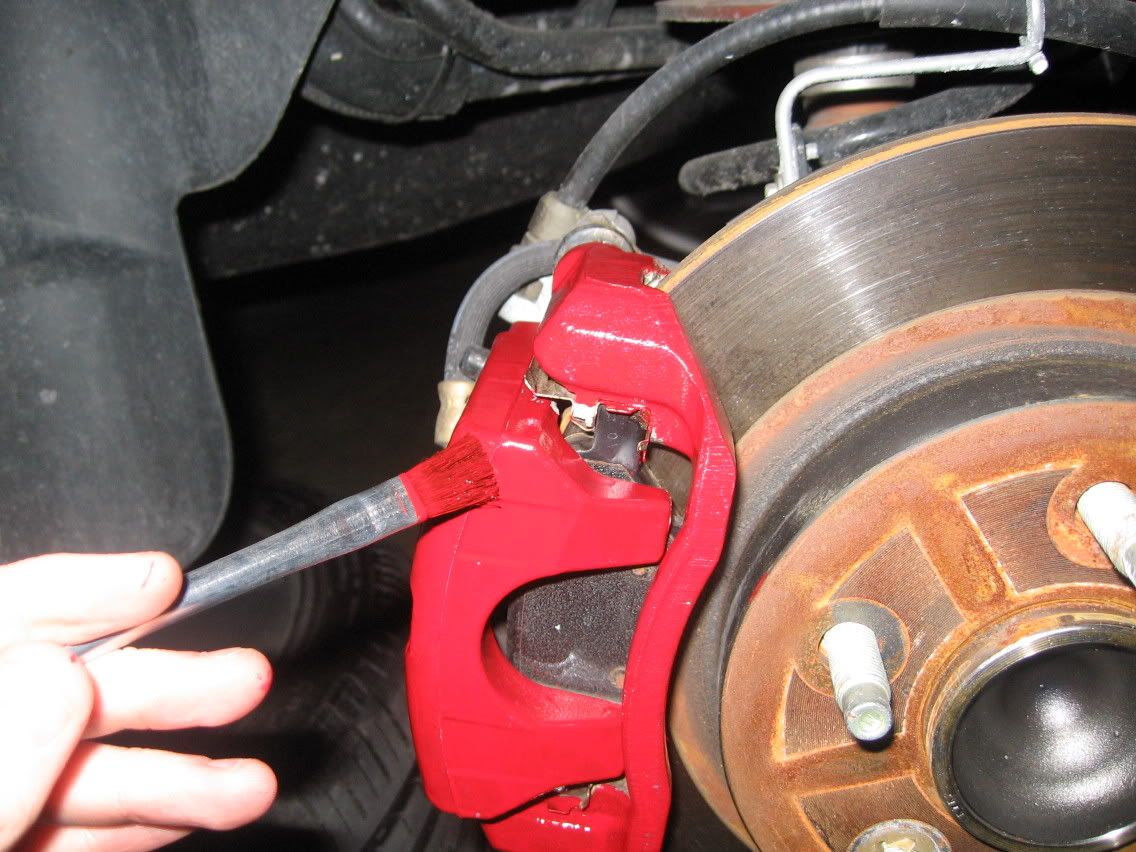 Step 10) Let it dry.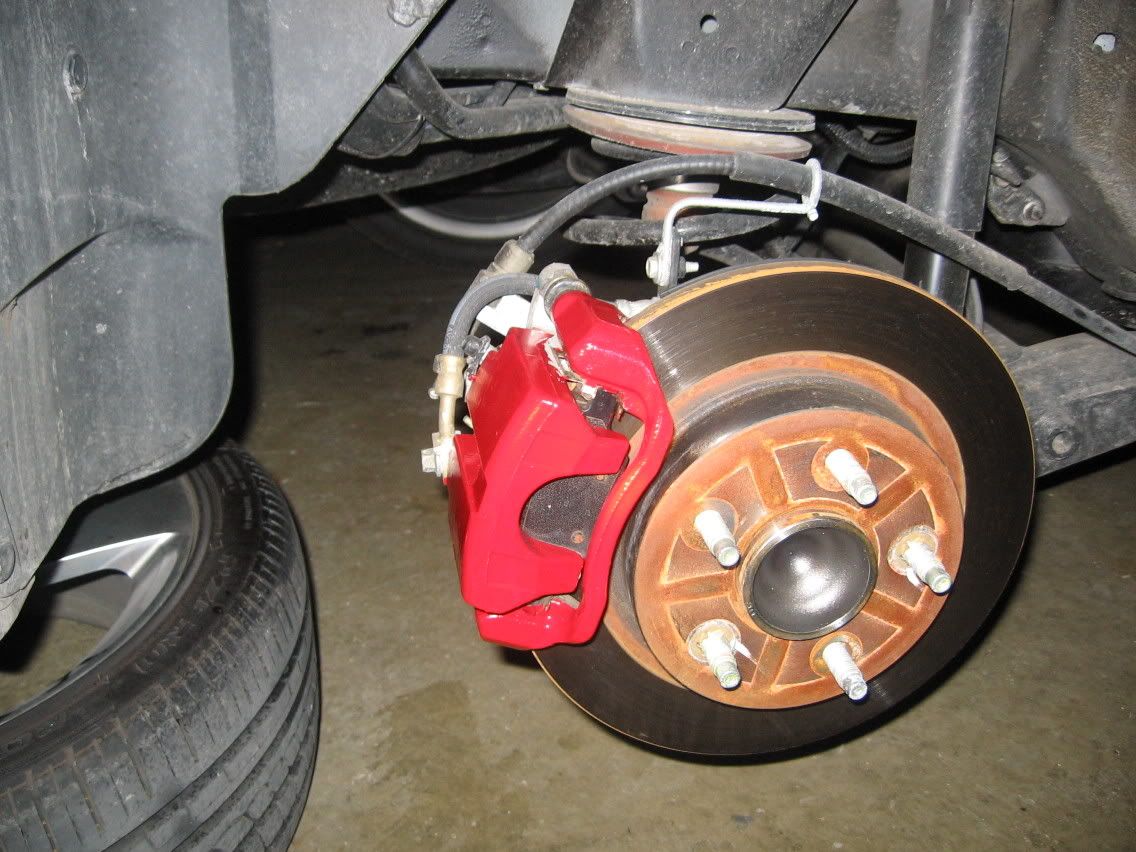 Step 11) Put your wheel back on and put the lug nuts on, but don't torque them down.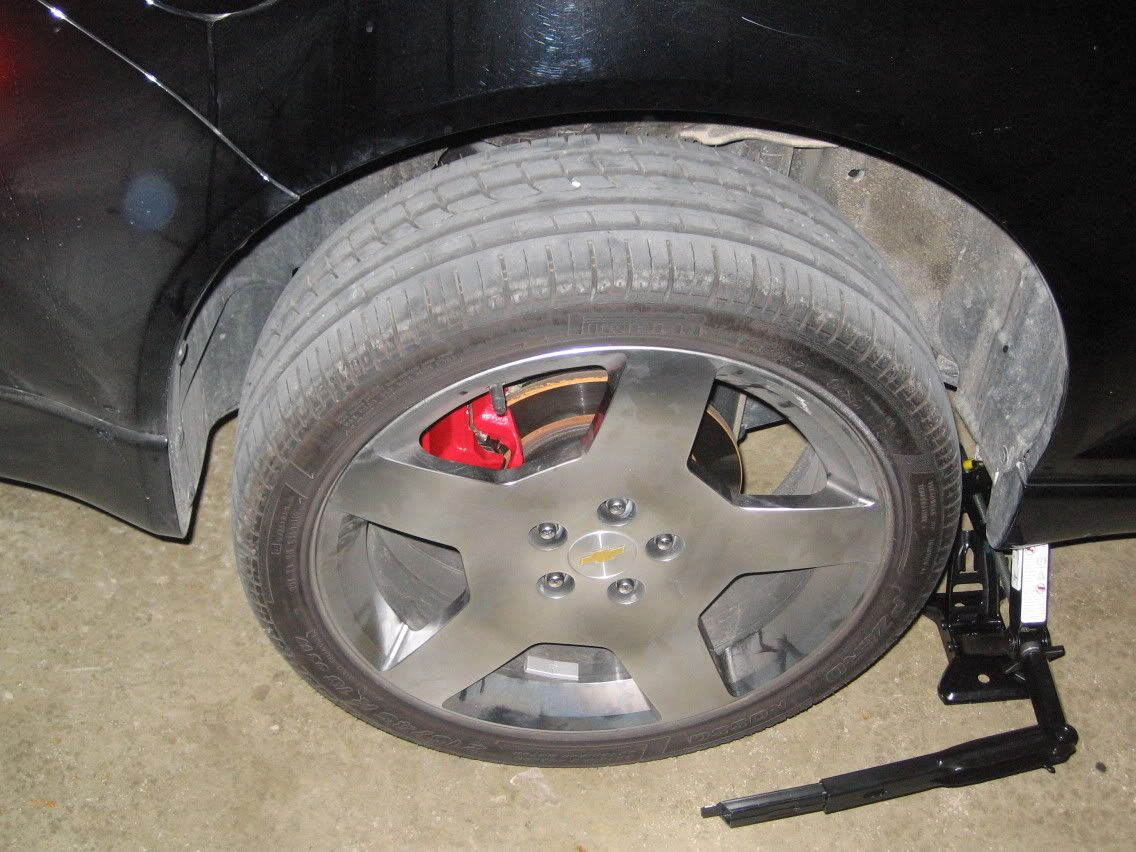 Step 12) Lower the car, and place the final torque on the lug nuts.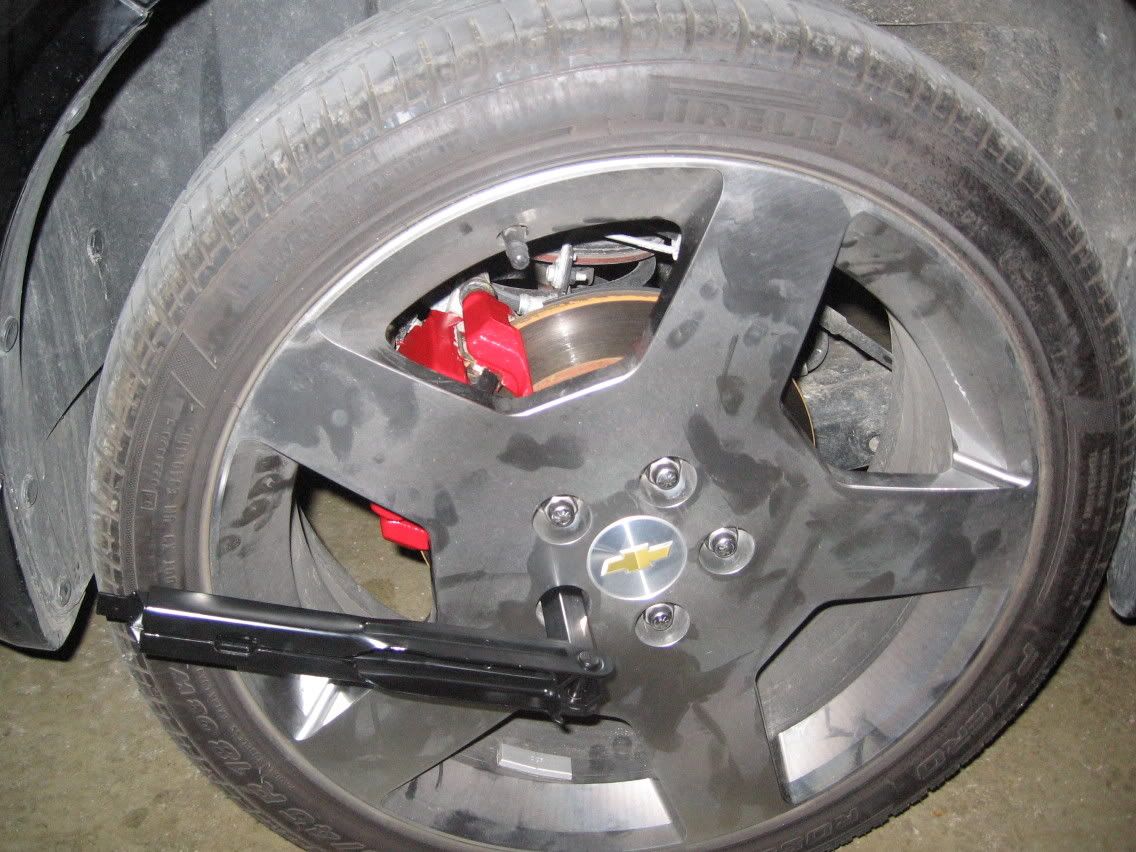 Step 13) Remove and put away jack, and you should get a look like this!
and This!
Well, i hope this helps!