Discussion Starter
•
#1
•
Went out last weekend and ran a bit at 'the Strip'....
A wonderful facility, but the heat was something terrible...
Vegas is 2200ft, and would have been the lowest altitude I have ran the GTO at, but the 102 degree temp pushed the DA up to 6000ft, it wound up like racing at home...
SRT's were running terrible, many mid 14's and some low 15's...
I didn't see any Redlines or Cobalts, out of the 200+ cars that made this event, a orangized get off the streets and race event, all the runs you wanted for a mere $10....
The GTO has the mufflers removed and the center resonator removed, in preperation for the Twin Turbo install, other then that, bone stock, no tune on the A4 tranny, nothing.....
Here is a video of a pass:
GTO at the Strip - right click and save as
some images: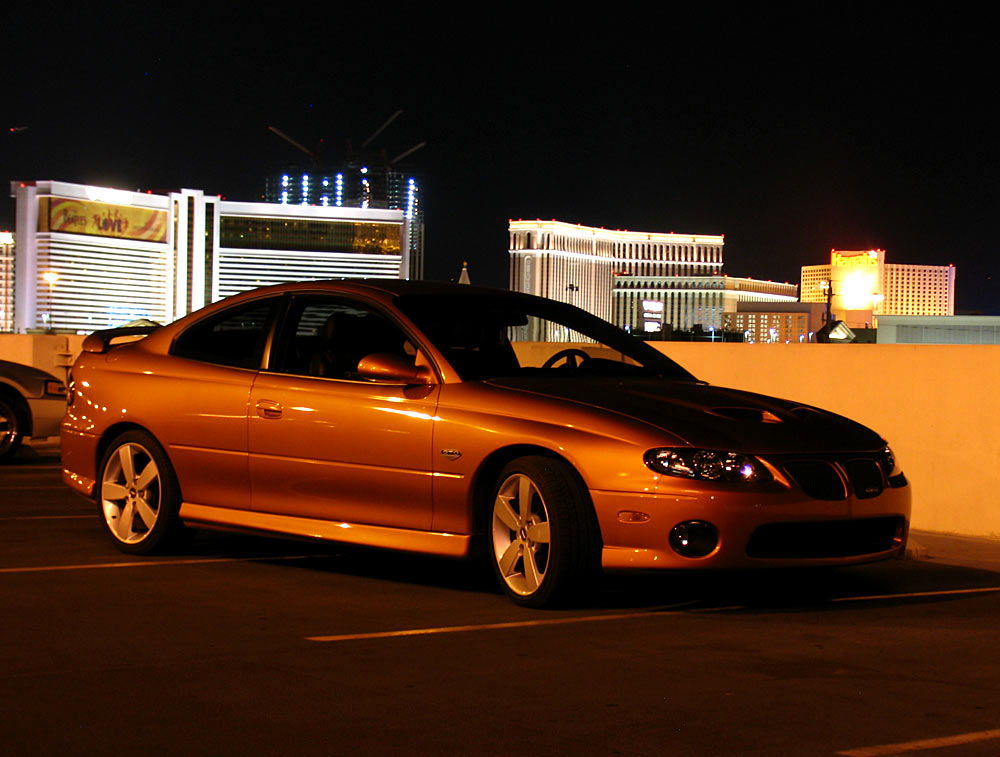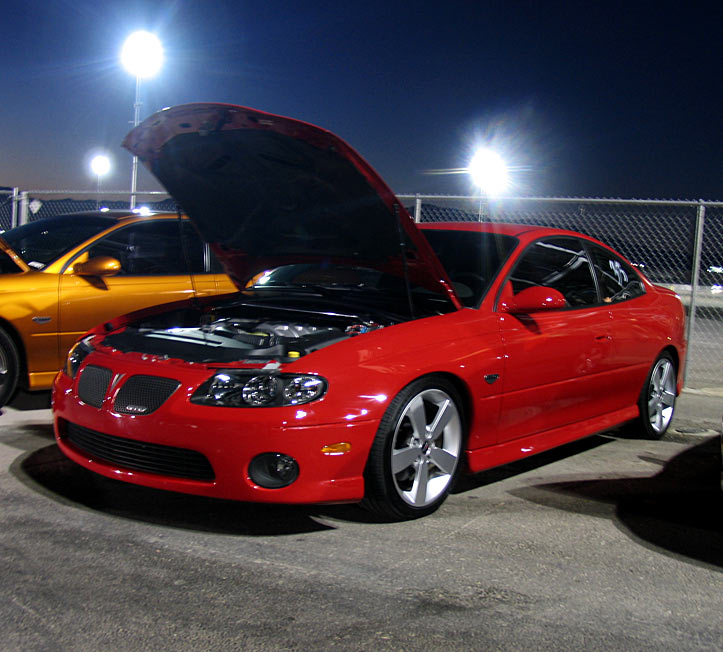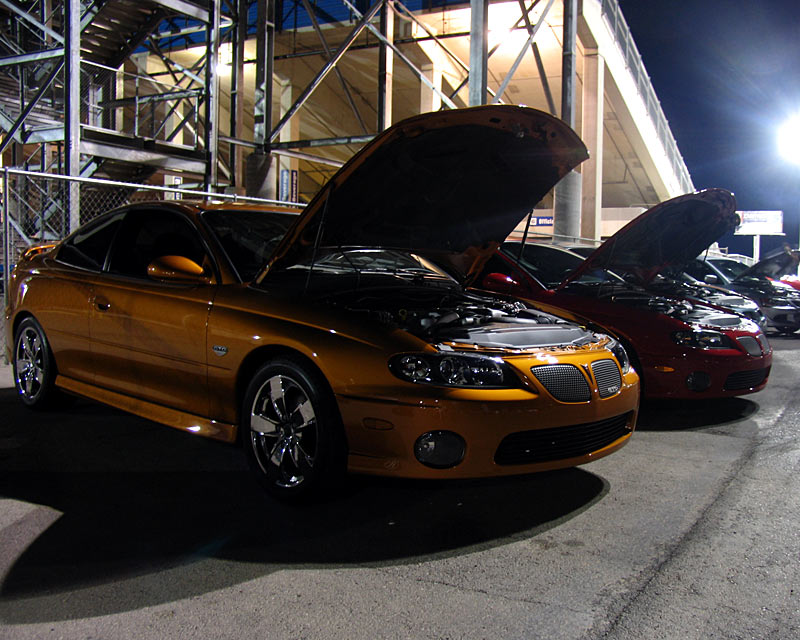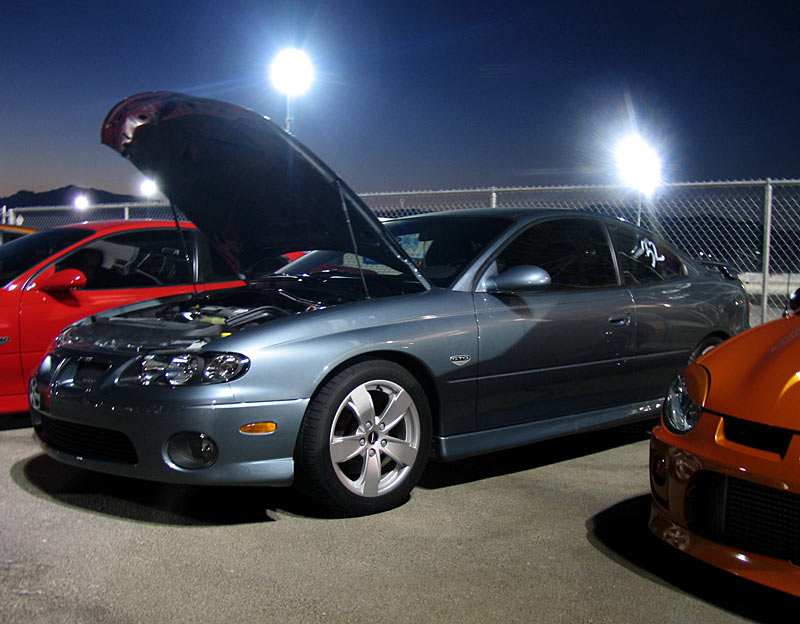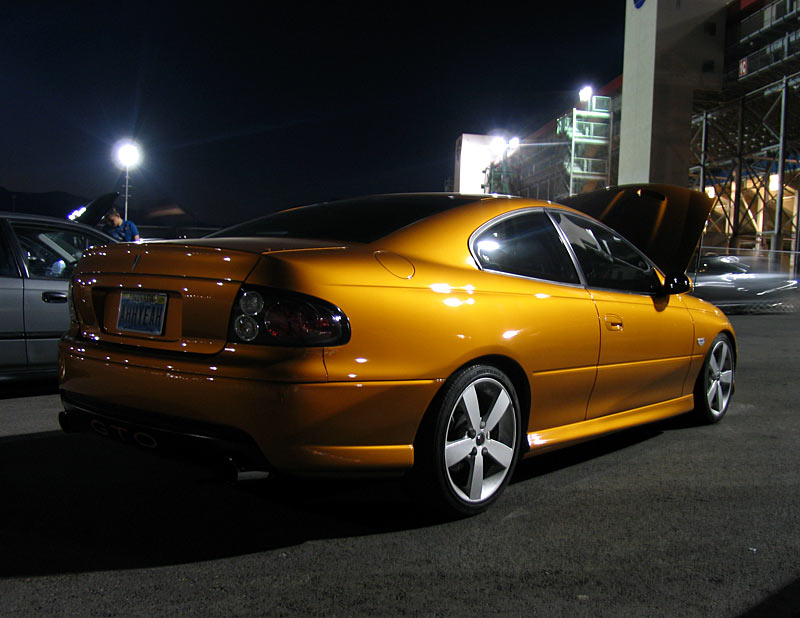 Hung out some with the boys from Vegas, they were very friendly. Two GTO's had the APS Twin Turbo kit, one was trapping 115 - 117mph, yet running low 14's and high 13's....
This track would be killer in October/November when the temps are down, ET's and Traps should improve...
Vegas, HepCat City, is always a blast.